Celebrate Pi Day with New Student Education Curriculum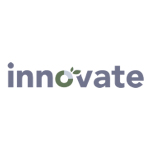 On this "Pi Day" we are thankful for plant breeding! The fact is, most of our favorite pies and other desserts wouldn't exist without it! But the unfortunate reality is that many of today's popular sweet treats are at risk due to the impacts of climate change and rapidly spreading pests and disease threatening everything from chocolate to berries. Could plant breeding innovation hold the key?
New curriculum, brought to you by First the Seed Foundation and ASTA's Innovature, will take students in Grades 1 – 8 on an exploration of the history and future of plant breeding. From fruits and vegetables, to turf and flowers, Innovate's interactive modules will take a look at the latest innovations, including CRISPR gene editing, and answer questions including: what is it, is it safe, and how will it impact the future of our planet, health and food?
Download the Innovate curriculum for free here. And share with the students and teachers in your life! For more information about the benefits and safety of plant breeding, visit Innovature.com. This curriculum was made possible by donations from the seed industry.
This article also appears on Innovature.